Integrating Teaching, Research, and Extension Seminar-Workshop Successfully and Meaningfully Held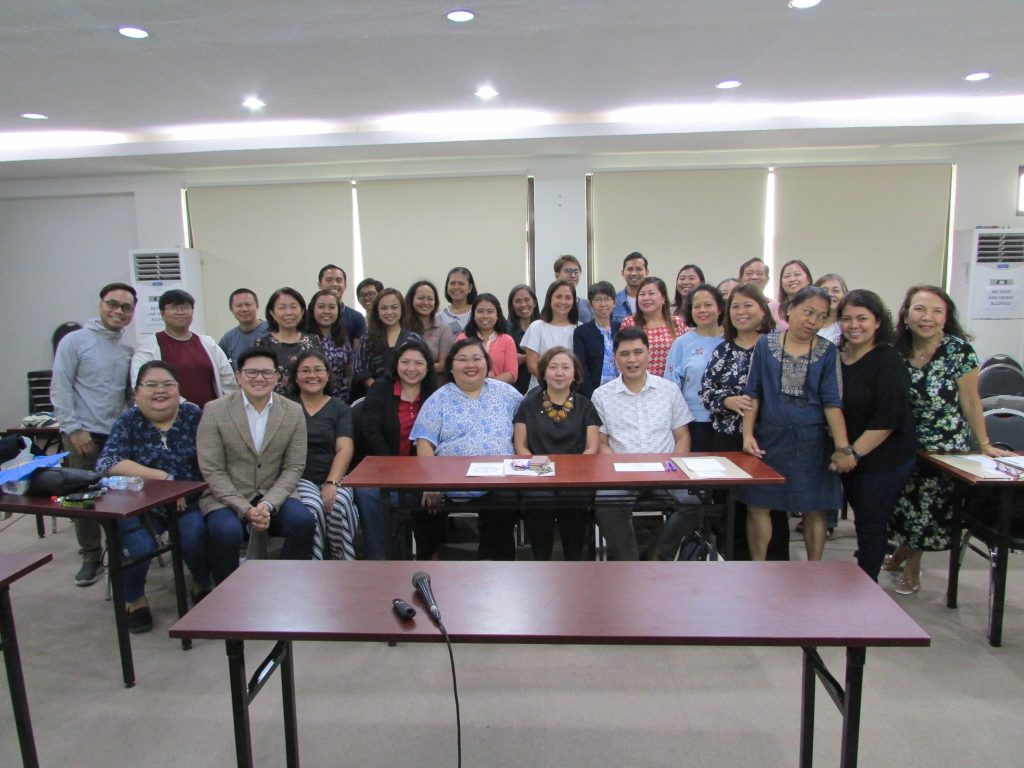 The Central Visayas Studies Center in cooperation with the Office of Continuing Education and Pahinungod successfully held its 2019 Seminar-Workshop entitled "Integrating Teaching, Research, and Extension" last August 28, 2019 at the UP Cebu AVR 1. More than 30 UP Cebu faculty and REPS participated in the whole day seminar-workshop which was all about seeking to understand the logic and practice of integrating the three core functions of teachers in the higher educational institutions. Chancellor Liza Corro and Vice Chancellor Weena Gera graced the program which was hosted by Dr. Aurelio Vilbar.
Two speakers had been invited to talk on the topic. The first was Dr. Neil Martial Santillan, currently the Chair of the History Department of UP Diliman. Dr. Santillan gave two presentations, the first of which was "Mapping the History Department's Extension Activities 2019", while the second one was "Working towards Integrating Teaching, Research, and Extension: The Praxis of the History Department of UP Diliman". A few faculty members asked questions related to history and the praxis of integrating the three core functions.
The second speaker, Prof. Pia Manalastas, spoke about service learning in the College of Business of De La Salle University in Manila. The presentation was about making service learning a part of Corporate Social Responsibility course by means of doing volunteer work to help the poor and the helpless like animals under the care of Philippine Animal Welfare Society.
In the afternoon, Dr. Aurelio Vilbar shared his academic paper about the international service learning program conducted by the Language Education Program in Otemae University and the UP Cebu High School Department. The program aimed to develop the English communication skills, intercultural competence, and content learning of both the service learners (seven Japanese students and three professors) and the community partners (40 UP Cebu high school students). Seven Japanese students with their three professors conducted a two-week Japanese art and culture workshop to 40 high school students. The study found out that the international service learning promoted reciprocity, collaborative inquiry between the universities, and learning of Japanese arts and culture among the partners.
A workshop by Colleges was done in the afternoon on two topics: 1) Sharing of practices on the integration of teaching, research, and extension; and 2) Mapping the next steps towards this integration. Rapporteurs were assigned from each College with prepared power point presentations. The workshop outputs showed that the faculty have been engaging in service learning in some ways as some have integrated it in selected courses while others had a few chances to practice it. The next steps mapped out were plans to integrate the three core functions and service learning in selected courses and forging partnerships with LGUS, CHED, and DepEd for teachers' training and community extension services.