Round Table Discussion on Sustainable Tourism in Central Visayas Held last October 10, 2018
A whole-day round table discussion on sustainable tourism in Central Visayas with UP Cebu faculty and stakeholders from government agencies and private sector was held last October 10, 2018. Each of the representatives from the government agencies relevant to tourism in Central Visayas and from the private sector were asked to deliver a short talk or presentation on sustainable tourism issues. Each talk was followed by a reaction from a faculty member after which the other participants can also share or ask a question on the topic at hand. Ms. Teresa Alambra, assistant Regional Director of NEDA-7, delivered a talk on Sustainable Tourism and its economic import in Central Visayas. Ms. Judilyn Quiachon, Senior Tourism Supervising Officer of DOT-7, talked on the updates in tourism in Central Visayas. Ms. Josephine Cabarrus delivered a comprehensive talk on the strengths, best practices, challenges, and concerns in Bohol tourism. Ms. Bernadette Esmero of DENR-7 talked about carrying capacities of ecotourism sites in Cebu. Architect Maxwell Espina, a Board member of the Arts Council of Cebu, talked about the need for art hubs and spaces in Cebu which tourists can visit, and the need to enhance the art tourism in Cebu. Lastly, Ms. Hearty Rizarri, the Cebu City Tourism Officer, talked about the status, prospects, and some plans for cultural tourism and ecotourism in Cebu City.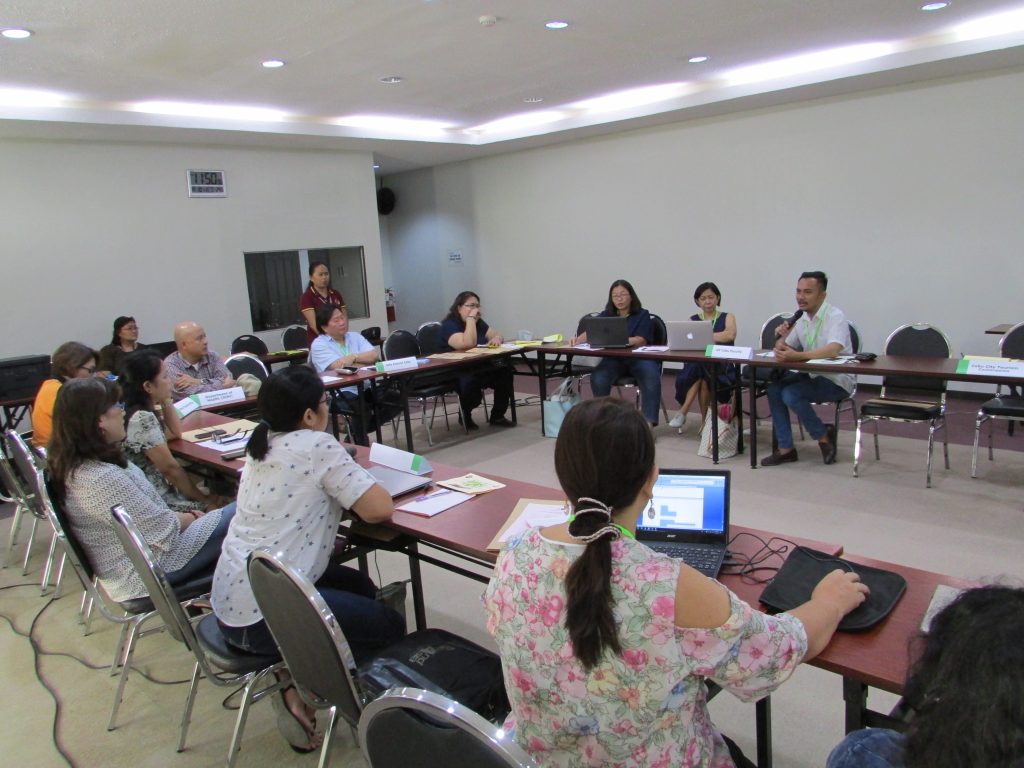 The faculty members and REP who participated in the RTD were: Dr. Tiffany Tan, Dean of the School of Management; Dr. Florence Evacitas, Chair, Department of Biology and Environmental Science; Prof. Jay Jore, Coordinator, Fine Arts Program; Dr. Jocelyn Pinzon, Faculty member of the College of Communication, Art & Design (CCAD); Prof. Palmy Pe Tudtud, Faculty member, CCAD; Prof. Lilia Tio, Faculty member, CCAD; Prof. Mae Claire Jabines, Faculty member, College of Social Sciences; Prof. Nelia Ereno, Faculty Member, Department of Mathematics and Physics; Dr. Belinda F. Espiritu, Director, CVSC; and Ms. Cora Jane C. Lawas, University Researcher.
The round table discussion was also an academe-industry interaction that promised more future collaborations with the goal of promoting a sustainable tourism in Central Visayas in terms of its three dimensions: environment, culture, and economy.